Rad & Happy is a design and lifestyle brand that's full of rad design that makes your heart happy. Featuring the best subscription ever (Rad Mail!), rockin' art prints, exclusive tees and more, Rad & Happy is sure to bring nothing but joy and laughter to your life.
View Site
Tees by Rad & Happy
Dress them up or wear them around the house, these insanely soft, unisex tees featuring hand-lettered designs are sure to become your new favorites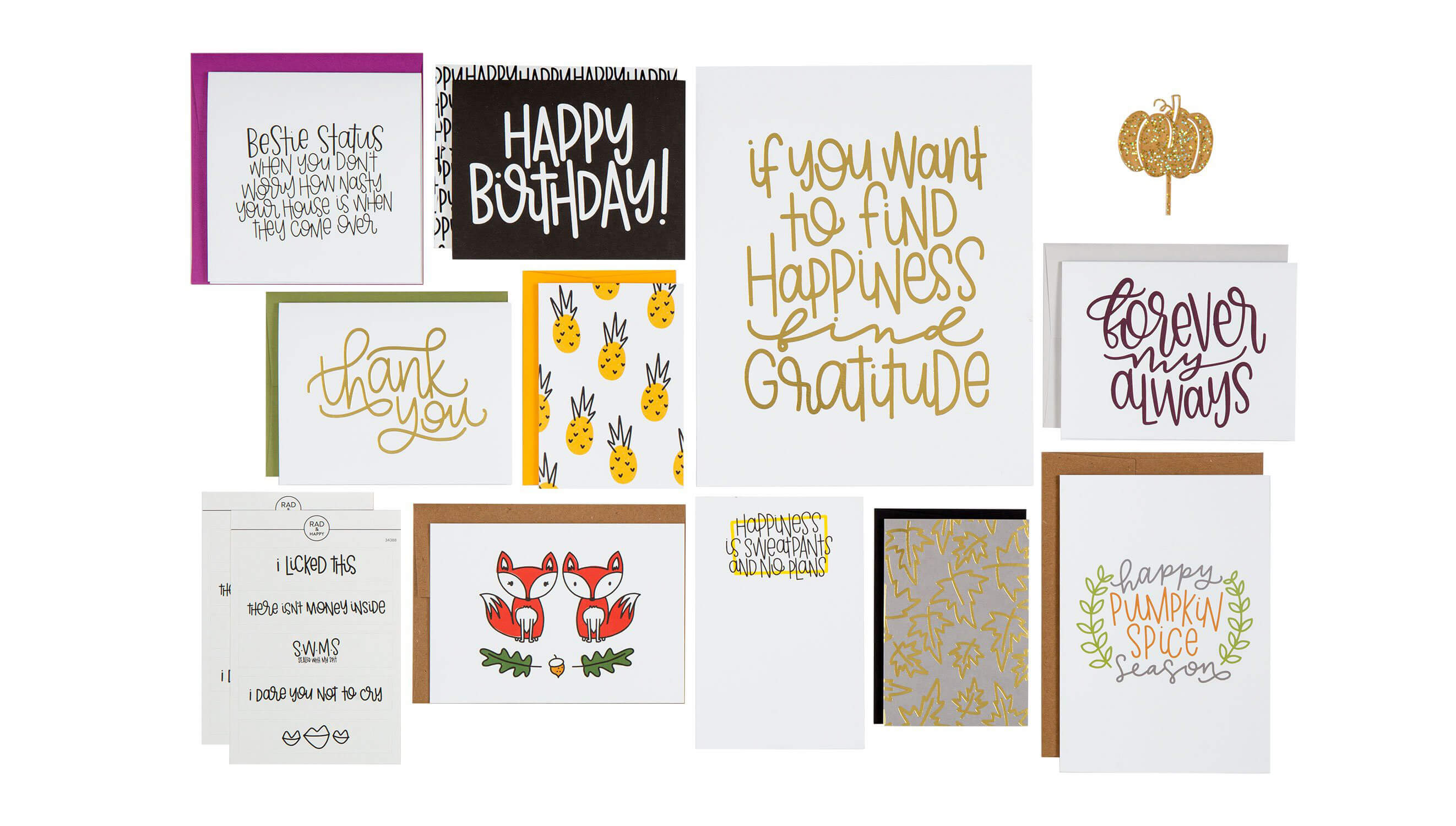 Rad Mail by Rad & Happy
Rad Mail is a monthly box featuring exclusively-designed goodness delivered straight to your door. Think notepads, cupcake toppers, cards you'll have a hard time giving away cause they're too good, and so much more. You can always count on it to make you laugh and inspire you to share the love.
Totes by Rad & Happy
Whether it's for groceries, library books, picnic supplies, or gym clothes, these canvas totes will perfectly compliment your athleisure attire.